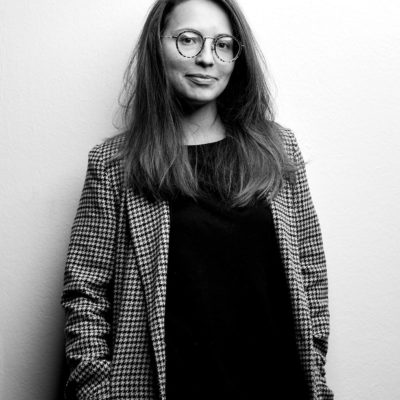 Young Russian born director and artist currently
exploring my discipline across a range of projects
and mediums. In the further past – clown ('Snow
Show' of Slava Polounin), actress, puppet actress of
magic theatre 'White goat' touring all over the world
and performing on biggest puppet festivals in New
York, Dublin, Zurich and Taiwan. Trained as a flute
and piano player, later entering Opera directing in
St.Petersburg Conservatory.
​
As student had short internships on productions with Sidi Larbi Cherkaoui, Alen Maratra, Krzysztof Warlikowski & Graham Vick. Also worked as a permanent team member with such directors as Dimitris Papaioannou, David Hermann, & Daniele Finzi Pasca.
From 2012 develops individual language staging
operas as director and set designer in various openair
spaces, contemporary theaters and just
abandoned zones (" La serva Padrona", "Human
Voice", "Asteroid 62") as well as established
theaters ("Kolodetz" in Mariinsky theatre, 2017).
Working with traditional classical operas as well as
collaborating with contemporary composers (Dmitry Kourliandsky, Alexey Sysoev, Michael Meierhof) she searches the way of introducing it to wide audience continuing tradition of opera as multidisciplinary "camerata" concept.
Mass-choreographer, acrobatics and aerial assistant choreographer on Olympic and Paralympic Winter Games in Sochi 2014. Asian Indoor Games 2017, Assistant director of Olympic and Paralympic closing ceremonies.
2012-2013 Musical director of SKOROHOD/
skorohod.me theatre in Saint-Petersburg – the first
contemporary performance art stage in the city.
2012-2013 Artistic director, producer and
contemporary music festivals in Saint-Petersburg
(remusik, microtone music festival, Music
architecture).
Debuted as an animation director and scriptwriter in 3d animation "Pa"(2015, Encounters festival,
Clermont-Ferrand festival audience prizes) and film
director, video artist with "Fat white fogs" (https://
vimeo.com/259073530 password: red).
Last few years Kapitolina forms her artistic practice
as well around fine art practices as space design
(set design), videography, painting sculpture and
installation. Currently receiving Master of Arts in
Strasbourg Art Academy.